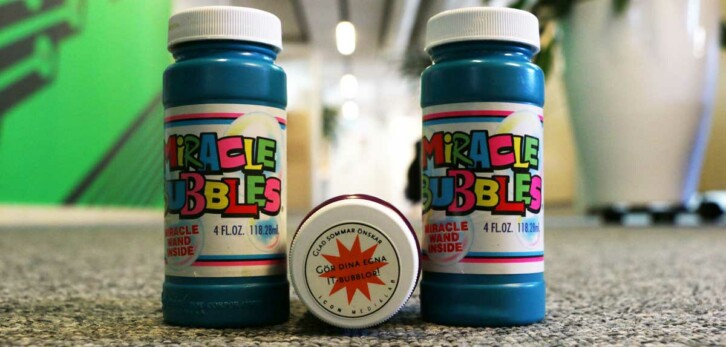 The new economy turns out to be like the old economy: The stock market crashes
This is a new economy, with new rules. This promise makes tech companies rush upwards on stock markets all over the world. But when the end comes, it's brutal. The Stockholm stock market falls for 900 days.
Many want to capitalize on the possibilities of the internet. From August 1995, and web browser Netscape's IPO, until March 6, 2000, tech companies all around the world climb the stock markets. Their valuations are doubled again and again – based on the expectations of a new type of economy.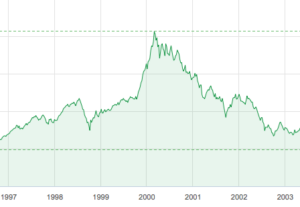 This picture shows the Stockholm stock market value rapidly increase to finally sink dramatically after the "IT crash". It would take many years for the stock market to re-gain the values lost during the crash.
In the end, there are demands for heard results, and when a blind faith in the future is replaced with worries about cash flow, the crash is a reality. Swedish mobile giant Ericsson, which for a while represents almost 40 percent of the Swedish stock market total value (1.800 billion SEK) is hit hard. Within two and a half years their stock value is decimated, from 826 SEK to 16,85 SEK.
During the same time many of Sweden's most famous internet companies such as IT consultants Framfab, Icon Medialab, and Spray are also reduced to fractions of their values. E-commerce web sites such as Boo.com and Letsbuyit are bankrupted.
It's not until 900 days later that the stock market finally turns back up, and by then 70 percent of the Stockholm stock market is gone. Not until 2007 will the total value reach the same levels as before the fall.
This crash is usually written down to speculation, rather than a verdict on the technology itself. Many companyes founded before the crash remain today, such as Tradera and Bokus. And in the years following the crash some real heavy hitters establish dominance: Apple, Amazon, Facebook, and Google.
Public opinion on the early internet entrepreneurs have long been a negative one, but recent research from the Stockholm School of Economics confirms that people and network from the first internet boom era were incredibly important for the Swedish tech wonder of today.